Last updated on: 29th Mar 2017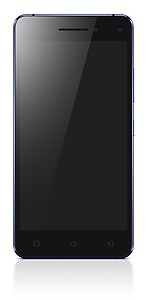 Lenovo Vibe S1 Price in India
Lenovo Vibe S1 price in India from
2 stores in India

from

Rs.

11499
Store Name
Additional Info
Price in India

13MP primary camera with dual color flash and 'D.. 13MP primary camera with dual color flash and 'Dual selfie camera 8MP + 2MP' 5-inch (12.7 centimeters) IPS HD capacitive touchscreen with 1920 x 1080 pixels resolution and curved design with front and back glass Android v5 Lollipop operating system with 1.7GHz MT6752 octa core processor, 3GB RAM, 32GB internal memory expandable up to 128GB and hybrid dual SIM (GSM+GSM) 2420mAH lithium-polymer battery providing talk-time of 26 hours and standby time of 264 hours Supports 4G and 3G 1 year manufacturer warranty for device and 6 months manufacturer warranty for in-box accessories including batteries from the date of purchase + more

Show 1 more offer
Lenovo Vibe S1 Price Trends
Lenovo Vibe S1 price at Ebay has fluctuated between Rs. 2899.0 and Rs.18100.0 in the last 3 months
The current price from Ebay is Rs. 11499.0
The lowest online price for this product in the last 3 months was Rs. 9999.0 at Scandid
The lowest online price for this product in the last 3 months was Rs. 9999.0 at Scandid


The prices in the Price Trend graph do not include coupon savings.
Lenovo Vibe S1 Specifications
Product Dimensions
14.3 x 0.8 x 7.1 cm
Item Model Number
Vibe S1
Wireless Communication Technologies
Bluetooth, WiFi Hotspot
Connectivity Technologies
GSM, (850/900/1800/1900 MHz), WCDMA, (850/900/1900/2100 MHz), GPRS, EDGE, WiFi 802.11 b/g/n, 4G Network: FDD Band1/3/5/7/8/20; TDD Band 40, 3G Network: 850 MHz / 900 MHz / 1900 MHz / 2100 MHz
Special Features
Video Calls, Dual SIM, GPS, Music Player, Video Player, FM Radio, Gravity sensor, Proximity sensor, Light sensor, E-mail
Form Factor
Touchscreen Phone
Whats In The Box
Handset, Charger, USB Cable, Safety Leaflet, User Manual and Warranty Card
Best Sellers Rank
#167 in Electronics (See top 100) #37 in Electronics > Mobiles & Tablets > Smartphones & Basic Mobiles > Smartphones
Date First Available
23 November 2015
Lenovo Vibe S1 Coupons
There are 1 coupons available for this product: 1 for ebay
Ebay
See all ebay coupons
This is the best among mid range device with better processor,ram,camera.
By Joydip samantaon Jun 26, 2016 12:00:00 AM
Here is my quick review of lenovo vibe s1 white.I was bit confused after returning my moto g4 plus for heating issues. After seeing a lot of reviews in YouTube i bought this product knowing it has a 2420mah battery.Ok lets start.BUILD Quality: Nothing to say about the build quality of this phone.It comes with Corning gorilla glass 3 in both side & its back is curved glass makes me delightful.There is hybrid sim slot in left side & power button & volume up & down key in left side.Volume rocker & charger point is in under the phone & 3.5 mm jack is the upper side of the phone.No backlit led in keys. Marks9/10Display:It comes with a 5 inch ips lcd 1080p display.display produce vibrant colour . Gaming & vidro playback experience is too good. Marks9/10Sound Quality: Its just awesome & crystal clear both in headphones & speaker mode.Call quality is outstanding.No call drop issue.Im using a skulcandy headphones. Marks10/10Camera quality: In terms of specification vibe s1 comes with a 13mp rear camera with dual led flash & 8 mp 2mp front facing camera with best features like photo cut, background changer ,blurry effect which u can find in Photoshop. In terms of camera quality the rear camera is excellent in good lighting conditions,in low light camera performs well also but image quality is not very good compared with my moto g4 plus 16mp camera.Dont forgot that moto has a 16mp sensor.Rear camera is better than k4 note,galaxy s5,htc one m8 eye,lg g3,one plus one,vibe p1 etc.These are my friends mob & i have compared it with them.Front camera is awesome.nothing to say about that.Quality is superfine.better than rn3.moto g4 plus etc.It as good as oppo f1 selfie. Rear camera marks 8/10, front camera 9/10Performance:It comes with 3 gb ram & 32gb internal with a 1.7ghz octacore mediatek 6752 processor & a mali T760 gpu 700mhz frequency.Out of 32 gb there is 23.55gb user memory.This phone is a very good performer for gaming and multitasking.I have played games like asphalt 8,asphalt 7,nova 3,cod strike team,mc4,mc5,gta san Andreas,liberty city stories,fifa 15etc. Almost tried all heavy games but all games played beautifully with no lag & no heating issues.That is the common problem in today's phone.Thats why i have returned my g4plus.Temperature rise upto 43°© which is outstanding.m arks 10/10Software: Phone comes with vibe ui by lenovo & android 5.0 lollipop.I have updated it to android 6.0 & performance improves a lot.Phone is now buttersmooth.Battery: Although the phone comes with 2420mah battery but its giving an unbelievable battery backup of screen on time 7 hours & 18 minutes 0-100%. Better than moto g4 plus 3000mah battery,xperia z3,htc one m8 eye,lg g3,one plus one etc. U will not regret with the battery backup.Will give u a full day battery backup without any hesitation.Marks 9/10.Cons: No notification ledHybrid sim slotNo backli led No fingerprint sensorSo in this price range u will not get any better device than that.Lenovo also provide a screen protector & a back cover with the phone.Antutu score after marshmallow 52894 which is pretty awesome.U can buy this device in blindly.Im not a tech master.only a simple boy of bsc 2nd year physics hons student.Im a very fond of smartphones. i will be proud if u think that my review is useful to u. Thank u
346 people found this helpful. Was this review helpful to you?
Good Dual SIM Phone
By Mahak Bhandarion Nov 21, 2016 12:00:00 AM
Good Dual SIM Phone. Value for Money. One flaw it has that it has not got VoLTE support. So people who want to use JIO 4G SIM will have to download Jio App & then only you will be able to use it in this Instrument. Rest is fine.
2 people found this helpful. Was this review helpful to you?
An excellent Value-for-Money phone !
By Shashi Alaburon Oct 10, 2016 12:00:00 AM
I received my Lenovo Vibe S1 phone just before the October 15/16 long festival weekend, which was a surprise as the expected delivery date promised at the time of purchase was Oct. 18th ! Though I was a little surprised to see that it was packed in just a thin bubble sheet envelope.I was changing over from my 4 year old Samsung S3 and here is my review, observations and comparisons !The build quality of the phone, the feel when you hold it in your hand, the screen resolution & quality were all excellent. A hard plastic transparent back protective case and screen guard are included (nice), but no headphone (not nice) ! The slight curve on the bottom of the phone makes it look good and the gorilla glass makes it rugged.The dual sim is a hybrid slot, so you can either have a second SIM or a SD Card, but not both. As the phone comes with 32GB memory built in, not many would need the additional memory card.The battery cannot be removed (not happy). There is usually no reason to want to be able to remove the battery, but I somehow feel better if I know I can open the back cover and remove the battery !The phone came with Android 5 installed, but I could immediately upgrade to 6.0. The upgrade was smooth, but I did this even before I started using the phone.I was used to the Samsung S3 and hence I found the UI on the Lenovo a little different and difficult at times. I could not find out how to do some things which were very simple on the S3, but I found out that it just had to be done differently on the Lenovo. Like, adding some contacts to the home screen for a one touch dial option etc. Getting the phone into silent / vibrate / normal modes is also different on the Lenovo and I have to use multiple options together to set the phone to vibrate only mode. Deleting a single message in a message thread needs 6 key strokes !The battery performance was a little disappointing as I thought the 2420mAH battery would give me longer times between charges, but not too great. I am not a power user of the phone as I don't play any games on the phone, no graphic or hi-res movie / video playing etc. Mostly phone calls, messaging, limited mobile data usage only when outdoors and most activity on wi-fi only. I can go for a day without charging with this kind of usage, though I feel this should have been much longer. Charging is quick.The 13MP rear camera is good, in fact excellent for a under 10k phone ! Even low light pictures were sharper than on the S3, HDR mode with quick edit features is great for the casual photographer. Have not tried the dual front camera selfie snaps with the background swap feature yet ...A probable bug in the phone or OS made it repeatedly crash when I tried to connect it to a faulty wireless Access point in my office, whereas every other phone was just able to exit saying "Unable to connect". I discovered later that the same problem occurred on a Moto G running Android 6 ... so, probably, this is a bug in Android 6.Connecting the phone to a laptop for data transfer is simple. Using the phone with my car Bluetooth was also simple to set up, but extremely annoyingly, the phone starts playing audio files from the phone as soon as I connect it to my car's Bluetooth ! And, there is no quick x option to turn the damn thing off !!! I have to go through 4 selections to "clear the queue" to make it stop playing, but I cannot disable this totally. And it will start up every time I get in to the car :-(The reception of the FM radio channels did not sound too good with a regular headphone cable plugged in, but I was testing indoors, though this should not have mattered as I was in my bedroom on the 5th floor with no obstructions.I had to enable international roaming on my Vodafone SIM by using the "Sim Services toolkit" app, but the app would simply not work. Just keeps coming up with an error message saying "Main Menu not initialized" !! Finally, I had to put the SIM into another phone, enable international roaming and then insert it back into my Lenovo.So, overall, keeping in mind this is a under Rs. 10k phone and considering the build quality, call clarity, great camera performance, with just a few negatives in the software and U/I - my rating would be 9/10 for this phone.No regrets for having bought it !
1 year experience
By Amazon Customeron Jan 26, 2017 12:00:00 AM
Good to see that people are still looking up for this phone on Amazon.I bought this (night blue version) on January 23,2016 for ? 12000 after an offer.(original price was ? 16000). Been a year now. Its a great phone. Never had any issues with performance.About camera:Camera quality was great when I first bought it. But after 9-10 months I am experiencing lack of picture quality as it used to be. Sometimes camera is not able to focus on object or takes too long to focus.Rating: 4/5ABOUT BATTERY:I have to charge my phone 2 times a day. I am constantly connected with WiFi and an active internet user. Battery life is good. It does not drain quickly by itself. Only when you are gaming heavily. I took my phone when I was on a tour. Used battery saver system provided in phone. Did not required charging for straight 2 days. So battery will work as per you use.Rating 3.7/5Performance:Superb. Never lagged any game nor any softwareRating 5/5Aesthetics:Still looks good.P.S- the back cover provided with this phone has very sharp edges which tend to scratch off the paintjob on the edges of the phone this leaving some small white patches. Use some other back cover.Rating on looks and feel: 5/5Durability- I have experience of dropping my phone several times and everytime i survived minor heart attack knowing that nothing has broken. This phone is tough. No crack on screen and everything intact after 1 year of usage.Rating-5/5So overall rating 4.5/5
awesome in this budget (i purchase this one in 9
By Seema kathaiton Nov 4, 2016 12:00:00 AM
awesome in this budget (i purchase this one in 9,999/- ony :) camera too good, sound system also good, in look cool, no hanging problem. i am using this since last 15 days. everything is good. 3gb RAM and internal space is more than sufficient. the only problem is battery draining bit of fast but its manageable. problem is only for those people who are game's addicted otherwise its perfect phone in this budget.
Lenovo Vibe S1 price in India summary
We have aggregated Lenovo Vibe S1 price and coupon offers available across all online stores in India.
Lenovo Vibe S1 lowest price in India as on Tue, 28 Mar 2017 is Rs. 11499.0 offered by Ebay.
We also have coupons from 1 stores for this product.
Most online stores provide delivery in all major cities in India including Mumbai, Bangalore, Delhi, Hyderabad, Pune and Chennai.
People looking for Lenovo Vibe S1 may also be interested in:
Lenovo Vibe S1 price in India is
Rs.

11499 on 29th Mar 2017

Disclaimer:

Scandid is a search engine that crawls every online store in India to find every product that is sold online. We currently show products in Books, Computers, Electronics, Appliances and Personal Care categories. Although we make every effort to present accurate product and store information, including prices and stock availability, Scandid cannot guarantee and is not responsible for inaccuracies or omissions. Please give us

feedback

on these results!