Last updated on: 27th Mar 2017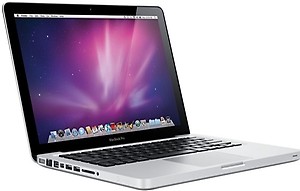 Apple MacBook Pro MD101HN/A 13-inch (Intel Core i5/4GB/500GB/Mac OS X Lion/Intel HD Graphics 4000) Price in India
Apple MacBook Pro MD101HN/A 13-inch (Intel Core i5/4GB/500GB/Mac OS X Lion/Intel HD Graphics 4000) price in India from
4 stores in India

from

Rs.

53500 -

Rs.

89900
Store Name
Additional Info
Price in India

2.5GHz Intel Core i5 Processor 4GB DDR3 RAM 500GB 540.. 2.5GHz Intel Core i5 Processor 4GB DDR3 RAM 500GB 5400rpm Hard drive 13-inch Screen, Intel HD Graphics 4000 Mac OS X Mavericks Operating system 1 Thunder bolt port 2.5GHz Intel Core i5 Processor 4GB DDR3 RAM 500GB 5400rpm Hard drive 13.3-inch Screen, Intel HD Graphics 4000 Mac OS X Mavericks Operating system 1 Thunder bolt port + more

Show 1 more offer

The lightweight, 1.35kg Apple MD101HN/A laptop Intel .. The lightweight, 1.35kg Apple MD101HN/A laptop Intel Core i5 Processor is made from strong aluminium with greywhite shiny finish. The robust Apple Macbook Pro features 2.5GHz dualcore Intel Core i5 pr... + more
Apple MacBook Pro MD101HN/A 13-inch (Intel Core i5/4GB/5.. Price Trends
Apple MacBook Pro MD101HN/A 13-inch (Intel Core i5/4GB/500GB/Mac OS X Lion/Intel HD Graphics 4000) price at Flipkart has fluctuated between Rs. 52090.0 and Rs.56444.0 in the last 3 months
The current price from Flipkart is Rs. 54990.0
The lowest online price for this product in the last 3 months was Rs. 48699.0 at Amazon
Apple MacBook Pro MD101HN/A 13-inch (Intel Core i5/4GB/500GB/Mac OS X Lion/Intel HD Graphics 4000) price at Ezoneonline has fluctuated between Rs. 54990.0 and Rs.78900.0 in the last 3 months
The current price from Ezoneonline is Rs. 56990.0
The lowest online price for this product in the last 3 months was Rs. 48699.0 at Amazon
Apple MacBook Pro MD101HN/A 13-inch (Intel Core i5/4GB/500GB/Mac OS X Lion/Intel HD Graphics 4000) price at Snapdeal has fluctuated between Rs. 48699.0 and Rs.54990.0 in the last 3 months
The lowest online price for this product in the last 3 months was Rs. 48699.0 at Amazon
Apple MacBook Pro MD101HN/A 13-inch (Intel Core i5/4GB/500GB/Mac OS X Lion/Intel HD Graphics 4000) price at Infibeam has fluctuated between Rs. 53556.0 and Rs.60444.0 in the last 3 months
The current price from Infibeam is Rs. 89900.0
The lowest online price for this product in the last 3 months was Rs. 48699.0 at Amazon
The lowest online price for this product in the last 3 months was Rs. 48699.0 at Amazon





The prices in the Price Trend graph do not include coupon savings.
Apple MacBook Pro MD101HN/A 13-inch (Intel Core i5/4GB/5.. Specifications
Box Contents
Laptop, Battery, Charger
Other Box Contents
AC Wall Plug, Power Lead
Processor Name
Core i5 (3rd Generation)
Hard Disk Capacity
500 GB
Operating System
OS X Mavericks
Resolution
1280 x 800 pixels
Dedicated Graphics Memory Type
Not Available
Graphics Processor
Intel HD Graphics 4000
Pointer Device
Multi-touch Trackpad with gesture support
Keyboard
79 Key Full Size Backlit Keyboard
Sound Effect
Crystal Clear Sound
Ethernet
10/100/1000BASE-T Gigabit Ethernet
Wireless Lan
802.11 a/b/g/n
Other Ports
Headphone Jack, Headphone Jack
Wxdxh
227 x 325 x 24 inches
Sales Package
MacBook Pro,AC Wall Plug,Power Lead,Magsafe 2 Power Adapter
Suitable For
Processing & Multitasking,Travel & Business
Dimensions
325 x 227 x 24.1 mm
Web Camera
720p FaceTime HD Camera
Lock Port
Kensington Lock Slot
Warranty Summary
1 Year manufacturer warranty
Dimension
31.4 x 1.9 x 21.9 cm
Charger / Adaptor
Adaptor
Manual
User Manual Booklet
Miscellaneous
BatteryMain Unit
I have purchased a macbook from amazon, i got ...
By Amazon Customeron Feb 7, 2016 12:00:00 AM
I have purchased a macbook from amazon, i got faulty product and i took the mac book charger to aptronix for repair, and they replied that since the part is not genuine. You can see the Aptronix report for my product, below i attached aptronix report. Please don't purchase mac book pro in amazon.
582 people found this helpful. Was this review helpful to you?
Creating a super Mac - Magic of upgrading
By Suresh Kumaron Sep 7, 2015 12:00:00 AM
An Apple has to be good; Obviously! Excellent laptop!I was using a Macbook AIr 128GB at home and Macbook Pro for work;Absolutely love the battery life on my Air and it was ultra light; But ran out of space and was getting difficult to manage with an external driveWas looking for upgrading to MacPro Retina 512 GB - Was going to cost me Rs.102K on Amazon; It was definitely over my budgetAfter careful reviews, I got this old Macbook Pro 2012 (non retina) for 52k - Saved 50K - Thanks to Amazon for the dealI thought I will be disappointed with the screen - Pleasantly surprised! - This screen is excellent even though its non retinaNow here is what I did, like most people seem to be doing - Magic of upgrading- Got 16GB RAM(8X2) for 9K - This is to replace the inbuilt 4GB RAM(2X2)- Got 256GB SSD for 7K - This is to replace inbuilt 500GB Hard disk- Got a Hard disk Caddy for 1.5K - This to replace inbuilt Optical Disc drive with the 500GB Hard diskEnd result is a super Mac ! - I now have a personal MacBook with 750GB disc space and phenomenal performance coming from upgraded 256SSD and 16RAM - All this for 70K - Cant be beaten - Saving of 32K compared to Macbook Retina 500GB - Of course Retina is the best screen and great battery, but I would rather keep my 32K and buy something else(28-Sep)Answers to some questions that came in the last few days..- Upgrading this Mac is not very difficult; I did it myself, looking at some Youtube videos; It requires some screw drivers which are usually not available with us. (I ordered it onAmazon for Rs. 200); If you are not confident I suggest you take it to any local service centre; Its really 10-15min work - Better safe than sorry !- The optical disc drive you remove out can be connected and used through external case; you get this case for appx Rs.700-1000 ; but I did not go for it- The SSD and RAM are really cheap in US; you could save almost another 7-9k, if you have someone to source them for youBy the way today(28-Sep) this Macbook is part of deals.. Price is under Rs.50000.. Its a steal..go for it guys... its a good machine!(2-Oct) - Updating based on some more questions that came in - I don't recommend doing the replacements yourselves; but if you absolutely want to, you will need 2 screwdrivers for doing this activity yourselves; One for external screws and replacement of HD with SSD Stanley 6 Pc Bi-Material Handle Precision Screwdriver Set 66-052 and the other for replacing DVD drive with the HD Jackly 31 in 1 Toolkit Multifunction Universal Magnetic Screwdriver Toolkit For LAPTOPS and MOBILES - I did not find any set that has both; hope this helps!By the way - When you replace HD with SSD, you need to copy the Mac OS onto SSD(either from HD or through a bootable USB drive) and make SSD as start up disc(default) - Only then, you will see the drastic improvement on start up speed.Please browse youtube and all details are availableUpdated on 27th July 2016 based on some questions...I have 16gb RAM on mine and works perfect. yes official limit is 8gb.. not sure why they do that..Transcend 8GB DDR3 1600 Laptop RAM(X2) is what I have... They usually call you before shipping to cross-verify compatibility etc.
403 people found this helpful. Was this review helpful to you?
5 star to amazon for best and genuine deal....:-)
By Sanjeeb D.on Aug 7, 2015 12:00:00 AM
A beautiful machine... Thanks to Amazon
170 people found this helpful. Was this review helpful to you?
Mac Pro for those seeking VFM and not willing to spend big!
By Soumojit Ghoshon Nov 10, 2015 12:00:00 AM
You can check out the specifications here, http://www.apple.com/in/macbook-pro/specs/I was initially planning to get the 13" Retina 512GB in early 2016, but the steep hike in prices made me consider otherwise. To know more about the hikes, http://gadgets.ndtv.com/laptops/news/apple-india-quietly-increases-prices-across-the-entire-mac-lineup-753499SELLER FEEDBACK (GadgetDirect):1. Packaging was excellent. The laptop box was placed inside a high quality pitch-board box with support for the edges. Then placed inside the usual Amazon box with ample air-cushion protection.2. Delivery was quick. Ordered around late afternoon yesterday and got it delivered today morning under normal delivery. This is probably because the item was located in a warehouse around Bangalore. Nevertheless considering its Diwali, the prompt delivery is highly appreciable.3. Product is 100% authentic and warranty status confirms that. I did not need to register or upload any invoice or anything. Just logged in using my apple ID and checked for the status using my product serial number. Product is manufactured and imported in Oct 2015.Reasons for considering this product:1. Price. For anything around 52 to 55k, this is a steal. The MRP has already been hiked from 78,900 to 89,900 so it was better to get one before the next batch rolled out.2. Product rating. Yes, this is a mid 2012 line, but the fact that even in late 2015 Apple chooses to maintain the line manufacturing and rolling fresh stocks speaks volumes.PERFORMANCE:Be assured that this product will never outperform any product from the 2015 line for Macbook Pros. Here's why,1. RAM clock-speed: 1600MHz DDR3 vs 1866MHz LPDDR32. CPU: 3rd Gen 2.5GHz dual-core vs 5th Gen 2.7GHz dual-core3. Graphics: Intel HD Graphics 4000 vs Intel HD Graphics 6100Nothing very significant so far but the most important factor is,4. HDD: 5400rpm SATA vs PCIe-based flash storageBut I'm pretty sure that it will do your job. WHY?If your job demands very high or if you were not considering price and gauging a VFM quotient, you would not be reading this review or be interested in this product in the first place. So I can somehow assure that this device won't affect your productivity by any significant margin.Here's what you should do sometime later if not immediately to ensure that this device is your companion for the next couple of years,1. Upgrade to SSD. This will boost the boot-up. It will also avoid all those lags or freezes (incase you face any) during massive file operations or anything that is graphics intensive.Note: SSDs implement flash storages instead of rotating disks of magnetic material, but the PCIe-based flash storages in the new Mac Air and Pro lines which are embedded onto the board will provide slightly higher benchmarks.2. Increase your RAM. 16GB maybe overkill, be sure that you need it. Otherwise 8GB should do fluid enough.HEATING ISSUE:Since this has a 3rd gen processor and the MacBooks have a unibody design, there maybe minor heating. If you actually have a problem with that, you should probably go with the 2015 line as they have 5th gen processors which produce significantly less heat due to their architecture. However the best for you would be to stick with products with proclaimed heat-sinks or corporate workhorses like Thinkpad W or T series.I don't feel the need to write much about Apple or Mac OS because there's been a lot written already. And Mac against Windows is a personal call based on choices and requirements. But undoubtedly MacBooks are one of the best made devices. Prices are steep and would remain so because unlike the phone segment, there's hardly any stiff competition.Adding a 512GB SSD and a 2 * 4GB RAM would be an addition of around 20 to 30k more, but I'm pretty satisfied when my 75 to 80k device offers me a 85-90% productivity compared to its 105k to 120k counterpart. And there's already a lot of discussion going on about eye-strain because of spending long hours on the highly pixelated retina displays.My experience with buying this product from Amazon has been very pleasant and I would be recommend it to anyone wishing to buy this hoping that they experience the same.
80 people found this helpful. Was this review helpful to you?
Great machine, got duped by seller.
By Anish Palon Oct 29, 2015 12:00:00 AM
Superb computer, very bad sales!I purchased this laptop from Cloudtail and to my shock they sent me a second hand laptop! Yes! Second hand!The box was opened, seal was cut, and there was a piece of paper inside that provided me with username and password! And worst of all, the 500gb hard disk was divided into 2 partitions: One with the name of some guy called Jihan and the other was not accessible(kept asking me for password everytime I tried to access it!!)Plus, it already came with a preset master password!!!!!Just a word of advice people: Please don't buy Apple products from online retailers! It's very easy to be duped! At least Amazon was quick enough to initiate next day return pickup and issue the refund immediately. I am again buying the same product but this time from imagine store in Bangalore. I have to shell out an extra 8-10k but I don't mind considering the fact that it is an Apple product and definitely worth the money. Plus they are offering me 4k worth of free accessories!! :)Now that I have returned the MacBook pro I am pretty sure the seller will sell that same laptop to some other unsuspecting fellow and try to dupe him too!Also note that many sellers purchase refurbished Apple laptops at a cheap price and then sell them online to make a profit. It's still original and you get warranty and all but it could be refurbished.As for the device, it's an amazing piece of technology. Both in terms of software and hardware. It does heat up but not like a frying pan or like other brand laptops. But heating up is seen only during processor intensive activities(for eg when I design games using unity game engine). My friend had this laptop for quite a while and I have used it extensively and it's worth it! You can close your eyes and buy it without any worries. Just not from online retailers.Hope this helps. Cheers!
194 people found this helpful. Was this review helpful to you?
Apple MacBook Pro MD101HN/A 13-inch (Intel Core i5/4GB/500GB/Mac OS X Lion/Intel HD Graphics 4000) price in India summary
We have aggregated Apple MacBook Pro MD101HN/A 13-inch (Intel Core i5/4GB/500GB/Mac OS X Lion/Intel HD Graphics 4000) price and coupon offers available across all online stores in India.
Apple MacBook Pro MD101HN/A 13-inch (Intel Core i5/4GB/500GB/Mac OS X Lion/Intel HD Graphics 4000) lowest price in India as on Sun, 26 Mar 2017 is Rs. 53500.0 offered by Amazon.
Most online stores provide delivery in all major cities in India including Mumbai, Bangalore, Delhi, Hyderabad, Pune and Chennai.
People looking for Apple MacBook Pro MD101HN/A 13-inch (Intel Core i5/4GB/500GB/Mac OS X Lion/Intel HD Graphics 4000) may also be interested in:
Apple MacBook Pro MD101HN/A 13-inch (Intel Core i5/4GB/500GB/Mac OS X Lion/Intel HD Graphics 4000) price in India is
Rs.

53500 on 27th Mar 2017

Disclaimer:

Scandid is a search engine that crawls every online store in India to find every product that is sold online. We currently show products in Books, Computers, Electronics, Appliances and Personal Care categories. Although we make every effort to present accurate product and store information, including prices and stock availability, Scandid cannot guarantee and is not responsible for inaccuracies or omissions. Please give us

feedback

on these results!