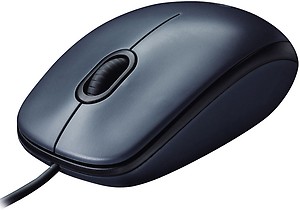 Logitech USB Mouse M90 Price in India
Product Summary
Logitech USB Mouse M90 is simple to set up and use.
With plug and play simplicity of device and optical tracking, you get a great worth and consistent, easy control of your computer.
It features no false moves and you cannot go wrong with accurate optical tracking.
Logitech USB Mouse M90 is designed to keep either hand contented.
The device supports Windows® XP, Windows Vista® or Windows® 7, Linux® kernel 2.6 or later and Mac OS® X 10.4 or later.
+ more
See full product details