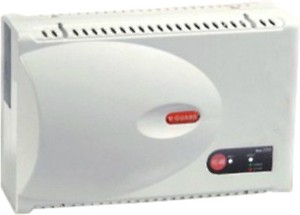 V-Guard VND 500 Stabilizer Price in India
Lowest Price:
OUT OF STOCK
Product Summary
Filled to the brim with exciting features, the V-Guard VND 500 Stabilizer is a step in the right direction to keep your heavy duty Air –Conditioner safe from power fluctuations and the nasty triumvirate of over- voltage, low-voltage and thermal overload.
It has an intelligent time delay system which keeps the compressor safe at time of power cuts.
A thermal overload protection protects the AC from high temperature burnouts while the latest in IC technology prevents high voltage spikes from damaging the AC.
+ more