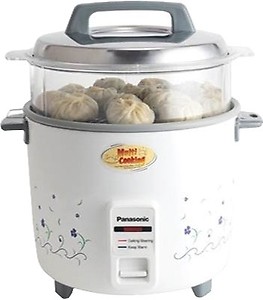 Panasonic SR W 18GH Electric Cooker Price in India
Product Summary
Panasonic SR W 18GH Electric Cooker has capacity of 0.9 L.
The maximum power consumption by this electric cooker is 660 Watt.
This SR W 18GH electric cooker has cooking and steaming feature.
It comes with a measuring cup, non-stick cooking bowl, non-stick cooking pan and steaming basket.
It is equipped with an automatic keep-warm function.
+ more
See full product details