Last updated on: 17th Jan 2017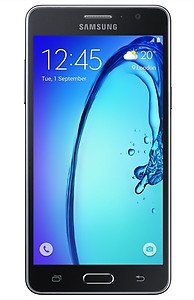 Samsung Galaxy On7 Pro Price in India
Samsung Galaxy On7 Pro price in India from
3 stores in India

from

Rs.

9990 -

Rs.

11110
Store Name
Additional Info
Price in India

13MP primary camera with auto mode, beauty face, cont.. 13MP primary camera with auto mode, beauty face, continuous shot, interval shot, panorama mode and 5MP front facing camera with palm gesture selfie and 120 degree selfie mode 13.97 centimeters (5.5-inch) TFT capacitive touchscreen with 720 x 1280 pixels HD display Andorid v6.0 Marshmallow operating system with 1.2GHz Qualcomm Snapdragon quad core processor, 2GB RAM, 16GB internal memory expandable up to 128GB and dual SIM (micro+micro) dual-standby (4G+4G) Removable Li-Ion 3000 mAh battery. 1 year manufacturer warranty for device and 6 months manufacturer warranty for in-box accessories including batteries from the date of purchase + more

Show 1 more offer

Show 1 more offer
Samsung Galaxy On7 Pro Price Trends
Samsung Galaxy On7 Pro price at Amazon has fluctuated between Rs. 9990.0 and Rs.11190.0 in the last 3 months
The current price from Amazon is Rs. 9990.0
The lowest online price for this product in the last 3 months was Rs. 8990.0 at Scandid
Samsung Galaxy On7 Pro price at Ebay has fluctuated between Rs. 9999.0 and Rs.12999.0 in the last 3 months
The current price from Ebay is Rs. 10990.0
The lowest online price for this product in the last 3 months was Rs. 8990.0 at Scandid
Samsung Galaxy On7 Pro price at Shopclues has fluctuated between Rs. 8399.0 and Rs.11110.0 in the last 3 months
The lowest online price for this product in the last 3 months was Rs. 8990.0 at Scandid
Samsung Galaxy On7 Pro price at Flipkart has remained constant at Rs. 8990.0 in the last 3 months
The lowest online price for this product in the last 3 months was Rs. 8990.0 at Scandid
The lowest online price for this product in the last 3 months was Rs. 8990.0 at Scandid





The prices in the Price Trend graph do not include coupon savings.
Samsung Galaxy On7 Pro Specifications
Display Size
5.5 inches(13.97 cm)
Business Features
Document Viewer, Document Editor, Pushmail, OneNote
Call Features
Conference Call, Speed Dialing, Loudspeaker, Call Divert
Additional Features
Auto Reject List, Call Barring, Home Key Answer
Operating Frequency
GSM - 850, 900, 1800, 1900; WCDMA - 850, 900, 1900, 2100; 4G LTE - 800, 850, 900, 1800, 2100
Operating System Version Name
Android v5.1 (Lollipop)
Expandable Storage
microSD, upto 128 GB
Navigation Technology
A-GPS, GLONASS, with Google Maps
Preinstalled Browser
Email
Gprs
Android, Google Chrome
Usb Connectivity
Yes, micro USB, v2
Tethering
Yes, micro USB, v2
Gps Support
Wi-fi Hotspot
Hd Recording
Flash Support, Modes - Auto, Beauty Face, Continuous Shot, Interval Shot, Panorama, One Touch Shoot
Primary Camera (Megapixel)
13 MP
Camera Features
Flash Support, Modes - Auto, Beauty Face, Continuous Shot, Interval Shot, Panorama, One Touch Shoot
Battery Capacity (Mah)
3000
Fm
Yes, Supports MP3, M4A, 3GA, AAC, OGG, OGA, WAV, WMA, AMR, AWB, FLAC, MID, MIDI, XMF, MXMF, IMY, RTTTL, RTX, OTA
Video Player
Integrated Hands-free Speakers, Noise Cancellation
Ringtone Format
Yes, Supports H.264, VC-1, H.263, MP4, AVC, MPEG4, Full HD
Supported Languages
0.407 W/Kg
Important Apps
Auto Reject List, Call Barring, Home Key Answer
Compatible For
Samsung Galaxy On7 Pro (2016)
Product Code
MOBSAMSUNG-GALAARIH2675313A7C2F85
Screen_size
13.97 cm (5.5)
Model_id
SM-G600FZDDINS/SM-G600FZKDINS
Warranty Summary
1 Year Manufacturer Warranty
Samsung Galaxy On7 Pro Coupons
There are 2 coupons available for this product: 1 for amazon, 1 for ebay
Amazon

See all amazon coupons
Ebay
See all ebay coupons
Samsung On7 PRO - Ultimate Review
By PBon Dec 7, 2016 12:00:00 AM
I haven't purchased this phone from Amazon but I have done an extensive review of the Samsung On7 PRO with an unit purchased by a friend of mine.Why should you buy this phone?Since you're reading this review, I am assuming that you're in the process of finding out the best phone within a budget of 10K. You want to get the best bang for your buck and you might be a little confused whether you should go with this device or perhaps the Redmi Note 3, LeEco Le 1s, the Asus Zenfone Max or maybe the Honor series of phones. Let me try and make this easier for you.Phones of brands like MI, ASUS, LeTV, Honor etc provide a ton of features within a very affordable budget. The phones work decently as well. However, with these brands, the biggest issue you would be facing with the after sales support. God forbid, if your device goes faulty, you might have to wait for anything between a few weeks to a couple of months to get your phone back. Also it costs a lot to repair phones of these brands. After sales service is where these brands make the most profit.Don't believe me yet?I had owned an MI3 which was a fantastic device. However, after about a year of usage, the screen broke and it costed me Rs 6500 to repair the screen (with one month waiting time). A couple of months later, the motherboard died and the service center quoted me a price of Rs 9000 to replace the motherboard. All this considering that the price of the phone itself was Rs 13.5KSamsung sells the highest number of Android devices globally and has a robust after sales service network in place, something you won't be getting with MI or other Chinese brands. So unless you can afford to buy a new phone or shell out a fortune and wait for a long time to get your device repaired, I would suggest you to go with Samsung.Now let's see if this phone is for you or not:-PROS-----------------------------1. Qualcomm Snapdragon 410 Chipset - It's a 1.3 Ghz 64 bit chipset from Snapdragon which is perfect for normal to moderately heavy operations.2. 720p TFT LCD Screen - It isn't as sharp as Super AMOLED, but it's good enough to watch HD (720p) videos.3. Build Quality - The phone is built with high quality plastic and has a premium look-n-feel to it. Doesn't look or feel cheap at all.4. 2 GB RAM - This is enough to carry your day to day operation with ease. No lag or stutters with moderate usage.5. 16 GB ROM - Enough storage for installing all essential apps and files.6. Micro-SD Support - This phone has dedicated Micro-SIM slots and a Micro SD slot. You can use a Micro SD up to 256 GB.7. VoLTE Support - The phone comes with VoLTE support out of the box and it works flawlessly with Reliance JIO.8. Network Reception - The network reception is top notch. No dropped calls or muddy calls experienced so far.9. 3000 mAH battery - Easily lasts one full day with moderate to heavy usage.10. Temperature Control - Despite using the phone for extended hours, the heating was minimal. You'd be surprised at how less this phone heats if you have been using a Chinese made phone so far.11. TouchWiz UI - Even though I have not been a fan of Samsung's TouchWiz UI, I was pleasantly surprised this time. The UI is butter smooth and has no lag whatsoever. Samsung has also cut down largely on the bloatware and you will now only get the Galaxy Apps, My Galaxy, Opera Max and an USB transfer app. The phone also comes with the Smart Manager, powered by CleanMaster which will help you free the memory and kill background processes at the single touch of a button.12. Theme Support -This device comes with an inbuilt Theme Store from where you can download free and paid themes to customize your phone.13. Power / Data Saver - These are useful features which will help you extend the battery life of your device and also helps to cut down on your data usage through data compression.14. Brand Value - You will be holding a device from a Tier 1 brand and can rest assured that your after sales support will be properly taken care of. Unless you can afford to buy a new phone every few months, after sales service is an important factor to consider.CONS--------------1. No quick-charging - The charging is slow. Without putting your phone to the Airplane mode, it will take around 2.5 - 3 hrs to fully charge the battery.2. No Fingerprint sensor - The device doesn't have a fingerprint sensor. It wasn't a deal breaker for me anyway, but just worth mentioning in this review.3. No IR Blaster - The phone doesn't have an IR blaster as well. So you will still have to continue using the respective remote controls of your appliances.4. No FULL HD Screen - The display is just 720p. However, because of this lower resolution, you get a better battery life. The screen is very good for watching videos btw.5. No LED Notification light - This was a little disappointing to me as the previous phones I had used had LED notifications on them. Samsung could have easily included an LED notification light on this device.6. Lack of Sensors - This is a BIG drawback of this device. This phone doesn't have Magnetic Sensor (Compass) and Ambient Light Sensor. This means, it won't adjust the brightness of the display automatically with ambient light and GPS navigation won't be as seamless as on a device with a magnetic sensor. The phone doesn't have Gyroscope either, which means no VR experience with it.7. No Gorilla Glass - The display doesn't have a Gorilla glass protection and doesn't have an Oleophobic coating either, which means the screen is a fingerprint magnet and you should use a good quality Tempered glass on top of it. I suggest going with the Nillkin Amazing H Anti-Explosion Tempered Glass Screen Protector for Samsung Galaxy On7 for this device.GAMING------------------This phone sports a 1.3 Ghz Snapdragon 410 chipset along with the Adreno 306 GPU which is adequate for most common games. The combination of the 1.3 Ghz CPU with Adreno 306 and 2 GB of RAM will let you play even graphic intensive games like Riptide GP2, Asphalt 8, Mortal Kombat X etc with ease. However, with some games with a higher level of graphic activity like the Nova 3 and Modern Combat 5, you might experience slight frame drops occasionally while playing at high graphic settings. With low to medium graphic settings, these games will play absolutely smooth.CAMERA------------------The phone has an 13 MP, f/2.1 rear camera with autofocus and LED flash and a 5 MP, f/2.2 front facing camera. The rear facing camera is capable of shooting videos in Full HD (1980 x 1080). No Optical/ Digital Stabilization present on this camera.The camera is good for the price range and takes decent shots in outdoor conditions and even indoors during the day. The focusing isn't the fastest and the Dynamic Range isn't great either but unless you're a pro photographer, you shouldn't have much complaints with the shots taken with the camera of the Samsung On7 PROI have attached several shots captured with this phone for review. If you're a photography enthusiast, then I'd suggest going with another model, especially one having a SONY sensor, but if you're a general user and want a decent camera, then you can surely go with this phone.Please note that this camera doesn't have in built HDR mode. There is a PRO mode available which lets you manually control the exposure, ISO and all that.SPEAKER-------------------One of the concerns I had before buying this phone was with the volume of the loudspeaker as Samsung phones are known to have a low speaker output. However, the loudspeaker is loud enough and unless you're in a too noisy environment, you shouldn't have a problem with the volume of the loudspeaker.Charger----------------------------The phone comes with a standard charger but the charging cable is a little short.Verdict------------------Within a budget of 10K, if you're looking for high end specifications - then this device is not for you. There are a lot of other devices which will give you better specifications at the same budget. However, if you're looking for a decent phone that can do most of the day to day operations with ease and will have no problem getting after sales support, then blindly go with this device.Hope this review helps you make an informed decision. For any further clarification, please feel free to leave a comment below.Thanks for reading.
192 people found this helpful. Was this review helpful to you?
Good performance value for money
By Mohiton Oct 5, 2016 12:00:00 AM
Below is my review after using the phone for 30 days.After searching nearly for 20 days, resisting the chinese phones which offered a better configuration at lower prices, I settled for this model taking into consideration after sales and service and brand power.Battery:With 2G it lasted for 2 days.With 4G it lasts for a day.Charging takes 2 hours.Battery cable is short.Memory:out of internal 16 GB , 10.2 is available, OS and internal apps consume the restout of 32 GB sandisk memory card 29.5 GB is available.Both internal and external memory work fast, no lag while watching videos or listening to audio online and offline.The video streaming on 4G is good.Screen:I put a Affix tempered glass on the screen.Screen touch works fine but could have been better better.Some complaied that this isnt AMOLED display,I am satisfied with the TFT display and its colors.Checking phone in outdoor needs the outdoor setting to increase the brightness,It could have been better.Camera:Clarity of pictures from rear camera is good with size of an image to be 5MB.Selfies from front camera have a wider selfie angle allowing more people to come in the selfie with fine quality.Sound:Sound during conversation is crystal clear.Loudspeaker sound is okay.Sims:I am using Jio 4G on sim 2 and Airtel sim1.Both work seamlessly.Heating;Phone dosent heat after watching movies/videos for 2 hours both online and offline.I dont play games hence no comments on heating there.OTG,Blue tooth, hotsopt ,wifi work.Apps:Phone dosent come with any basic apps like share it,facebook or whatsapp.But like Chinese phones its also dosent have all unwanted apps.Notification indicator:Some complained that the phone dosent have a notification indicator.This is a blessing in disguise for me as I dont wish to be bothered with pings/indications.Some complained that the keys dont have a back light.There are only 3 keys and with the frequent usage of it you do come to know which key is where.Voice recorder:Useful for me to record lectures.My learnings:Take screen shots by pressing the power button and home screen button simultaneously for 2 secondsWhen using 2G data pack ensure that in network selection 'Only 2G' is selected else mobile data hangs after some hours.Memo is useful to type short notes.[...], it will bring the review UP for others to read.
968 people found this helpful. Was this review helpful to you?
Not good for Gaming due to lack of Gyroscpe - Over all one of the Best mobile in 10K
By AV!Don Oct 19, 2016 12:00:00 AM
One of the Best Mobile in 10000 Price range.The Samsung Galaxy On7 Pro is having a 5.5-inch large HD display with pixel density of 267 ppi. On7 Pro is having a slim body of 8.7mm and has narrow comfortable and having good grip in hands. Having premium Faux Leather back cover which improves the look and feel of On7 Pro.On7 Pro comes with Android OS v6.0 (Marshmallow).It is built with Quad core 1.2GHz Qualcomm Snapdragon 410 processor along with 2GB RAM and Adreno 306 GPU. 13MP camera on the back which can capture very good quality images and videos. The camera has an aperture of f/2.1 and is equipped with LED flash along with features like autofocus, digital zoom, face detection. 5MP on the front. On7 Pro having 16GB onboard storage along with a memory card slot which capable of handling microSD card of up to 128GB also it includes dual SIM, 4G which supports LTE India networks, Bluetooth 4.1, GPS with A-GPS, Glonass and microUSB 2.0 and having proximity, light, accelerometer, and gyroscope Sensors. Having a huge 3000mAh li-ion removable battery. Supports 2 Micro Sims both supports 4g VoLTE.~~~~Pros:~~~~1.) Very good 13MP Camera2.) 16 GB + 128 GB Expandable3.) Premium Faux Leather back cover which improves the look and feel4.) Supports OTG cable5.) Removable Battery6.) FM Radio7.) Having 2 Sim card slots, Supports 4g VoLTE8.) No Heating issue.9.) Having S-Bike mode for bike riders10.) Good Multi tasking.~~~~Cons:~~~~1.) Not having Gorilla Glass protection2.) Battery backup is not good. until unless you are using power saving mode.3.) No Quick charging4.) No NFC for this price range5.) No Auto focus for Front Camera6.) No Optical Image Stabilisation7.) TFT Display Not Full HD Display8.) Not good for gaming due lack of Gyroscope.(No Gyroscope which means attaching to VR headset is not possible. Gyroscope is important because it also allows better gaming experience by making the orientation a lot smoother in terms of horizontal, vertical and angular motion.)If u like my Review make a Click on Helpful for more boostup
403 people found this helpful. Was this review helpful to you?
Samsung Galaxy On7 Pro | Old Wine in a New Bottle | Not Recommended
By Mac Reviewson Jul 15, 2016 12:00:00 AM
Comparing the specs with older Galaxy On7 launched last year, you would notice it is basically the same device. Pro variant now has 2GB of ram, instead of 1.5GB seen on older On7. It now runs on newer Android 6 Marshmallow based redesigned Touchwiz UI. Most other features remain the same.# ~ Build Quality ~ # : The build quality of the back panel is quite bad. It feels Flimsy. Even though this has Faux Leather back, the grip levels are not that good. It looks premium though, but once you pull out the back cover you would realize it is made of cheap looking plastic. All buttons work fine. I find the Home button on this phone not that satisfactory.. i mean the feel. It works without any issues though.# ~ Display ~ # : This DOES NOT come with a Super AMOLED screen like Samsung J Series smartphones ( J5, J7, J3 ). However, the display is quite pleasing to look at doesnt look bad at all. It is a 720P HD TFT screen. The viewing angles are great. There is also an 'Outdoor' check box in the notification bar to boost the brightness when you are outside in the sun# ~ Processor ~ #: Qualcomm Snapdragon 410 Quadcore - This is quite an old processor. Redmi 2 ( launched in 2015 ) which costs just under 6K in India is powered by this processor. Another phone to have the same processor is Moto G 3rd Gen. Samsung when releasing a 'PRO' variant should have at least powered this with a faster Qualcomm Snapdragon 617 processor which is seen on Moto G 4th gen phones. On Quadrant benchmarks it scored just 13674.# ~ Camera Performance ~ # : Nothing fancy here. This comes with a 13MP rear camera and a 5MP front camera. Older On7 had the same camera combination. Overall performance, as you can expect, is average. Good enough for your social media sharing needs. Front camera now has some selfie assist features.# ~ Battery ~ # : On7 Pro comes with a removable 3000mAh battery which can last one full day of moderate usage. The charger provided in the box is a 1A one, so there is no fast charging of any kind here. Samsung has some power saving features built in which will help you extend the battery life. Also since this runs on Android 6 Marshmallow, the DOZE mode helps to reduce battery consumption when the device is idle.# ~ For Gamers ~ # : This is not the device for you. Yes, you can play many high end games at lower settings, but the processor on board is not that powerful or designed for gaming performance. So if you push it with high end games, expect it to lag and heat up.# ~ For Basic Apps users ~ # : Yes, this is the device for you. If you don't trust Xiaomi or Le or some other chinese brand for whatever reason, Samsung On7 is the right device for you.# I own Galaxy On7 ( 2015 ), should i upgrade to this Pro version? NO. Other than an extra 500MB ram, there is hardly any difference between this and older On7# ~ Galaxy On7 Pro or Galaxy J5 2016 ? Which one i should buy ? ~ # If you want a better looking screen, go grab J5 2016 as it comes with Samsung's awesome Super AMOLED display. On7 Pro just has a normal 720P HD display which even though is perfectly fine to look at, is not that awesome as a SAMOLED display. J5 2016 has better camera as well on paper. Both are powered by the same Qualcomm Snapdragon 410 processor ( MSM8916 ).# ~ What about Le 2, Xiaomi Redmi Note 3 etc ? ~ #If you want the best value for money and great performance for the price.. and if you play a lot of games and all - go grab them instead of this. They have much better, faster Snapdragon 650 series of processors and have 3GB ram. Also they come with bigger batteries and higher resolution displays giving a better overall experience.# ~ Galaxy ON7 Pro @ Rs 11,190, Is this overpriced ? ~ # Ofcourse it is. Don't expect Samsung to sell devices for cheap like Xiaomi or LeEco sell their devices. Samsung devices are always going to be pricier than similarly spec'd devices from other manufacturers. ( Unfortunately ).In the Box : Heaphones ( basic ), Charger, USB Cable. Unfortunately no Screen Guard or Flip Cover.SAR Value : 0.407 W/kg ( Head )Would i recommend this device to others ? NOOOOO.
729 people found this helpful. Was this review helpful to you?
Handset is good except camera quality
By Amazon Customeron Nov 17, 2016 12:00:00 AM
All the features of handset are good. Unfortunately the camera is not that much good. Although, this handset has 13 megapixel camera, the picture clarity is less than 8 megapixel camera of other company handsets. Honesty, I am disappointed by camera quality otherwise handset is good.
3 people found this helpful. Was this review helpful to you?
Samsung Galaxy On7 Pro price in India summary
We have aggregated Samsung Galaxy On7 Pro price and coupon offers available across all online stores in India.
Samsung Galaxy On7 Pro lowest price in India as on Tue, 17 Jan 2017 is Rs. 9990.0 offered by Amazon.
We also have coupons from 2 stores for this product.
Most online stores provide delivery in all major cities in India including Mumbai, Bangalore, Delhi, Hyderabad, Pune and Chennai.
People looking for Samsung Galaxy On7 Pro may also be interested in:
Samsung Galaxy On7 Pro price in India is
Rs.

9990 on 17th Jan 2017

Disclaimer:

Scandid is a search engine that crawls every online store in India to find every product that is sold online. We currently show products in Books, Computers, Electronics, Appliances and Personal Care categories. Although we make every effort to present accurate product and store information, including prices and stock availability, Scandid cannot guarantee and is not responsible for inaccuracies or omissions. Please give us

feedback

on these results!